Strategic Alliances
Effective financial planning may require a team of experts working together to serve your best interests. If you have an attorney, accountant, trust officer and other advisors you trust, we are happy to collaborate with them. We will also bring in other subject matter experts as needed to serve your needs.
At TPO Financial, we have forged strategic alliances with these companies to help deliver the most comprehensive service available.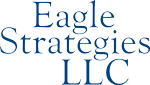 Through Eagle Strategies, we provide fee-based financial planning, investment advisory services and access to investment management programs. Eagle Strategies LLC is registered with the Securities and Exchange Commission as an "Investment Adviser" and is an indirect, wholly-owned subsidiary of New York Life Insurance Company.
Learn More
Tammy Plotkin-Oren and her fellow financial professionals are proud to be affiliated with New York Life Insurance Company. New York Life and its wholly-owned subsidiaries provide life insurance, annuities, long-term care insurance, and mutual funds. A mutual insurance company, New York Life is one of the largest mutual individual life insurance companies in the United States and holds the highest possible financial strength ratings currently awarded to any life insurer from all four of the major credit rating agencies: Read what the leading rating agencies have to say about our company

Tammy Plotkin-Oren is a member of The Nautilus Group®, an exclusive membership-based resource that provides a range of consultative services and technical case design to support its Member Agents in presenting estate, business, charitable, insurance and retirement strategies to their clients and their clients' advisors in these key areas: Family Protection, Estate and Legacy Planning, Business Succession and Exit Planning, Executive Benefits, and Philanthropy.
Learn More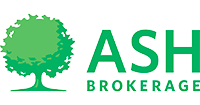 Ash Brokerage is an unaffiliated privately owned, family-operated insurance brokerage general agency. Ash provides us with a multitude of products and support for life insurance, long-term care, disability income, and annuities, not available through New York Life or its subsidiaries. Our partnership with Ash complements our mission to provide our clients with objective solutions to suit their individual needs.